About Blue Arch Technology Services – in our own words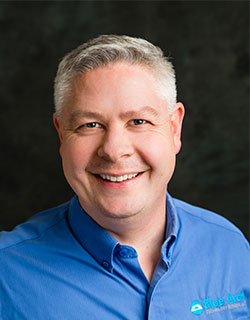 Ken Smith
Hello, I am Ken Smith, President and Founder of Blue Arch Technology Services, LLC. I started my own IT business in 2012, with over 20 years of IT experience. For nearly 11 years, I worked as Director of IT for a commercial construction company, which at its peak was grossing nearly $500 million per year. Later, briefly working for a managed service provider, I knew I had seen enough and knew I could do it better, faster and for a lower cost than any company I had ever seen. So, I started Blue Arch Technology Services, LLC based in Beaverton, OR.
It is my personal priority that as a client you never experience the issues you faced with other IT service providers in the past.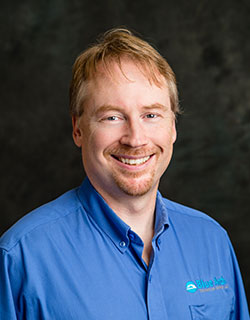 Kevin Olfert
Kevin and Ken worked together at a former company and stayed in touch over the years. In 2016 Kevin decided to join Ken as partner in Blue Arch Technology Services, LLC. With more than 25 years of information technology experience, and 10 years of managing high tech start up companies, Kevin understands what it takes to keep client's day to day operations running and productive. As a managing partner at Blue Arch Technology Services, LLC, Kevin Olfert coordinates and leads the support team. Providing support to businesses for all aspects of "IT", he believes in "doing it right" and client satisfaction is his top priority.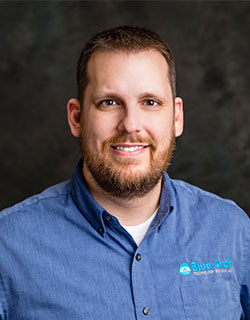 Sean Dudley
Sean Dudley has been in the Support industry for over a decade. Always loving to tinker and work on computers since the mid-80s, originally, he had planned and studied to go into the architecture field, but that changed when he met his spouse. After changing careers to information services instead, he received his degree in IS focusing on networking. Since then he has been in a support role serving both Windows and Linux environments. Making sure that issues are resolved quickly and correctly is his number one priority.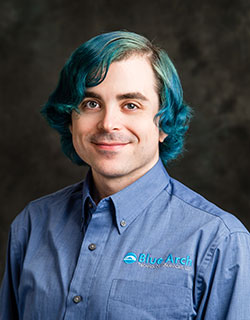 Matthew Spiro
Matthew Spiro has a background in web and print design, as well as technical support. He came to Blue Arch after leaving his home in New York and relocating to Portland, Oregon. Matthew has been helping businesses with information technology for over 10 years. For Blue Arch, Matthew is on the front lines as a help desk technician and excels at taking on special projects, such as web design and VoIP implementation for our clients. He is dedicated to making sure Blue Arch Tech's clients are serviced fast and effectively.
Blue Arch Technology Services is dedicated to growing our team with customer service oriented technicians. We believe in putting client's first and resolving issues quickly Give us a call today.